Mill Creek Shutters, LLC ("Mill Creek Shutters") announces its acquisition of Shutter Crafts, Inc. ('Shutter Crafts').
Located in Nampa, ID, Shutter Crafts has manufactured and installed door and window shutters since 1976. Originally known for building quality hardwood custom shutters for the immediate Nampa - Boise - Meridian, ID area, it later grew and expanded to serve homeowners and small commercial customers throughout Idaho, eastern Oregon and western Wyoming.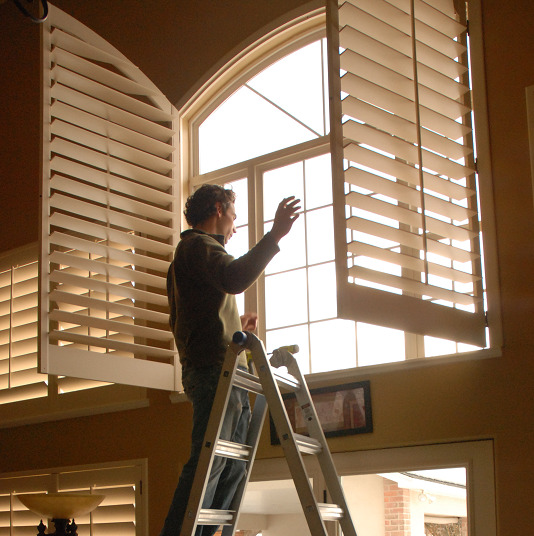 'Shutter Crafts is a great company with a long history and deep experience in making shutters in the same quality tradition we have always ascribed to,' said Mill Creek Shutters Owner Cameron Curtis. Cameron added, 'Shutter Crafts really is a perfect fit in every way. There is nearly 100% overlap in what we do, and Boise is just a couple hours away. No further away than Salt Lake and Utah Counties where we do business daily. We look forward to servicing their current and past customers, honoring any warranties and working with retailers and other partners that have worked with Shutter Crafts in the past.'
Jared Patchin, President of Shutter Crafts said, 'I have been around, or a part of Shutter Crafts since my father bought the company in 1989. We are proud of the values adhered to and the way that we have served our customers. I am thrilled to watch Cameron and Mill Creek continue the work I have been part of for so many years.."
For the foreseeable future, the company in Idaho will be known as "Shutter Crafts by Mill Creek" and will primarily be focused on selling, building and installing wooden shutters made of basswood, poly, and alder for any size and type of window or door.
Visit our YouTube Channel to learn what makes up a quality shutter: What Is A Quality Shutter?
About Shutter Crafts - Shutter Crafts, a Nampa, ID company, specializes in the manufacturing and installation of custom interior shutters. All of our interior shutters are custom built for each window, and are manufactured from hardwoods such as basswood, poplar, and alder, or from a material called Polywood®. We also offer fixed louver interior shutters for a wide range of applications such as, closet and cabinet doors, entertainment centers, etc., and vinyl exterior shutters in a wide range of colors and styles. Shutter Crafts by Mill Creek 3122 Port St, Nampa, ID 83687 tel: 208-467-4661 https://www.shuttercrafts.com
About Mill Creek Shutters - After ten years in the shutter-manufacturing industry, Cameron Curtis started Mill Creek Shutters. In 2008 With a clear vision of how to make and manufacture customer shutters, Cameron launched Mill Creek to focus on a white-glove approach to custom shutters. Since then, Mill Creek Shutters has called beautiful Cache Valley home and has grown to serve every city and community along the Wasatch Front. Our experience, quality, and excellence have allowed us to open locations in Draper, and Lehi, so we can better serve our Utah and Salt Lake County customers.
Mill Creek Shutters 720 W 200 S, Logan, UT 84321 tel: 801-872-4853 https://millcreekshutters.com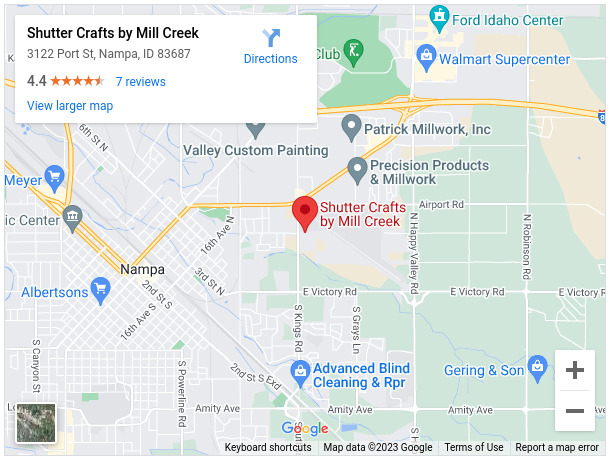 newsroom: news.38digitalmarket.com
Original Source of the original story >> Mill Creek Shutters LLC Acquires Shutter Crafts, Inc.