With the Medicare Annual Election Period well underway, Boomer Benefits® is pleased to announce their invaluable resource, the 'Medicare Q&A with Boomer Benefits® Facebook Group.' With a mission to educate and empower Medicare beneficiaries with the knowledge and tools they need, this online community has become a beacon of clarity amidst the plethora of Medicare commercials, advertisements, and scammers.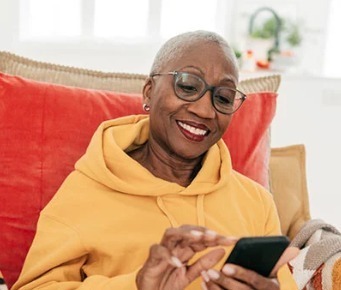 Boomer Benefits
Medicare beneficiaries often find themselves overwhelmed and confused by the intricacies of the system. Boomer Benefits® recognized this need for a trusted space where individuals could obtain reliable information. The result is a thriving Facebook group with over 65,000 members, covering a broad spectrum of Medicare and related topics.
Benefits of Joining the Free Group:
Ask Medicare Questions

Get answers from their team of Medicare experts 365 days a year.

Understand Plan Choices

Learn the nuances between Medigap and Medicare Advantage plans to make informed decisions about your healthcare coverage.

Coordinating Multiple Coverages

Receive guidance on how Medicare works in conjunction with other insurances, such as employer plans and VA coverage.

Coverage Insights

Receive feedback on services that Medicare may or may not cover, saving you time and money.

Billing Clarity

Gain insights into common billing issues and discover potential reasons for denied claims.

Stay Informed

Stay updated on Boomer Benefits' services and year-round updates, ensuring you never miss crucial Medicare information.

Open Enrollment Guidance

Navigating the annual Open Enrollment period is easier with Boomer Benefits® by your side.

Legislation Updates

Stay current on Medicare's ever-evolving rules and regulations.
Joining this community offers not only access to expert insights but also an opportunity to connect with other beneficiaries facing similar Medicare challenges. Engage in discussions, share personal experiences, and contribute to a helpful network of current and future Medicare beneficiaries.
Their mission is to ensure that Americans are as educated as possible about their Medicare options and the various ways to make the most of their coverage. Boomer Benefits has created a supportive community where individuals can find the answers they need in a complex healthcare landscape.
With the Medicare Annual Election Period ending on December 7, 2023, the timing couldn't be better to join this valuable online community.
To join the Facebook group, visit https://www.facebook.com/groups/BoomerBenefits.
About Boomer Benefits
Founded in 2005 in Fort Worth, TX, Boomer Benefits is an award-winning Medicare insurance agency for national insurance carriers such as Aetna, Blue Cross Blue Shield, Cigna, Mutual of Omaha, and many other A-rated carriers. The company is licensed in 49 states and provides free enrollment and navigation assistance for Medicare-eligible individuals.
Media Contact
Kelsey Mundfrom
info@boomerbenefits.com
https://boomerbenefits.com/
newsroom: news.38digitalmarket.com
Source published by Submit Press Release >> Boomer Benefits® Offers Free Help to All Medicare Beneficiaries via Online Q&A Forum